A recent interesting design challenge for us was the modernisation and extension of the Veolia buildings.
The ten-storey building was long past its prime, the interiors did not meet the needs and requirements of a modern office building, and the exterior looked neglected.
By using uniform black window frames and contrasting white plaster, we were able to emphasise the simple and rhythmic composition of the façade. It turned out that this old, neglected building can look really contemporary and presentable.
See how the building looked before and after: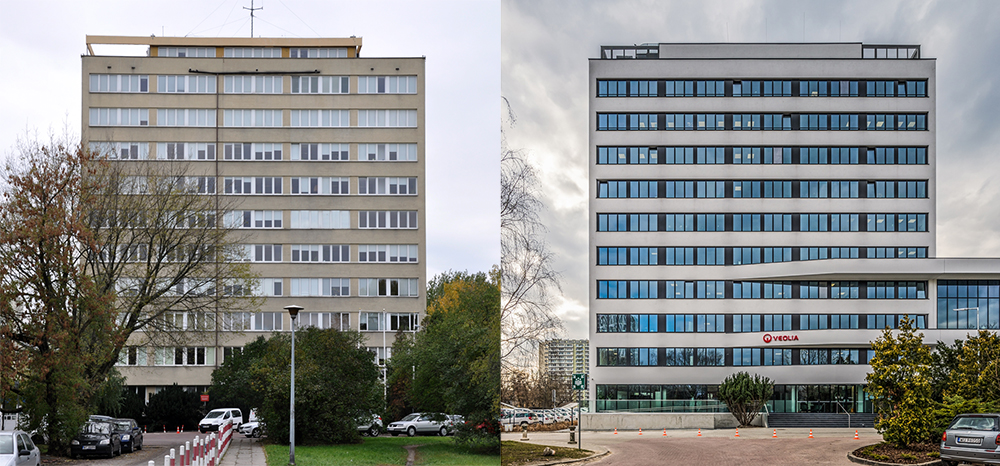 For more photos of the facility and visualisations click here.